Should we order more???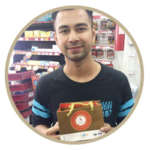 Thank you very much NY Bird Nest for your high quality product and customer service. You have provided such an excellent quality swiftlet bird nest. Your premium edible bird nest is amazing. We read the information about this product. It is a "Product of Indonesia." We were a little doubted at first when we ordered 250 gram box. After receiving our first order, we decided to order two additional boxes (250 grams each) for the sake of experiment. We have tried different kinds of swallow bird nest but products from NY Bird Nest. We just wanted to see if the quality and taste would be distinguished from the others. As of today, Jan 2, 2018, we've finished the first box. Should we order more??? Of course, we will definitely order more!!! The taste is SCRUMPTIOUS! This product is so appreciated for its delicious texture and flavor. My wife has combined the swallow bird nest along with other secret ingredients to make it healthy eating and memory booster. Our two kids really love to eat this delicacy every other night. As you know, there are many benefits of eating the swiftlet bird nest. We strongly recommend this premium edible bird nest and other products from NY Bird Nest to everyone.
Raffi Ahmad
When i cook for my wife and my mother in law smell so good.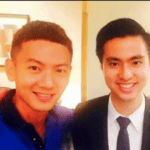 Verified Purchase i've purchased most of the products of this company. The bird nest very clean. When i cook for my wife and my mother in law smell so good.Also the best nest that I've known so far.very special .thanks u so much!
Ben M.